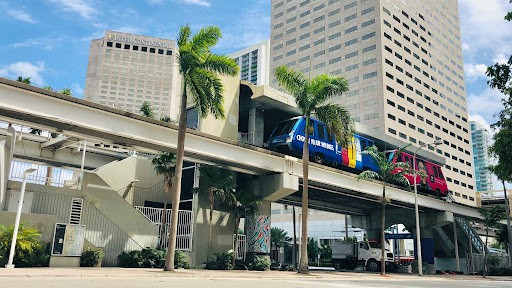 Five Florida Organizations That Support Renewable Energy
October 6, 2021
Numerous organizations in Florida are dedicated to advancing clean and sustainable energy solutions throughout the state. Here's a look at some of Freedom Solar's favorites.
Florida BioFuels and BioEnergy Association (FBBA)
FBBA is an established nonprofit trade association that provides educational information and resources to businesses and government agencies across the state as well as other areas in the Southeast.
Their priority is to bring clean biomass and biofuel products to the market, such as cellulosic ethanol, flow systems for biodiesel, and reliable grid applications for existing or new infrastructure. FBBA also works with a range of other environmental groups to push their clean bioenergy development efforts.
Florida Renewable Energy Association (FREA)
FREA is the Orlando, Florida-based chapter of the American Solar Energy Society (ASES). FREA believes that all state residents have the right to a clean environment where sustainability isn't as much applauded as it is expected.
FREA offers educational outreach opportunities and works with other grassroots organizations, such as Solar United Neighbors, to bring communities together and promote eco-conscious living. FREA believes environmental stewardship is vital now, not later, so that future generations have a safe world to live in with natural resources.
Florida Solar Energy Center (FSEC)
FSEC is a research center based at the University of Central Florida and focuses on discovering the latest innovations in solar technology and design. The center was created in 1975 by the Florida Legislature to test and certify solar energy systems.
FSEC has now outgrown its name and works with more than just solar power as a clean energy solution. They now have a staff of 70 members who are experts in building science, policy analysis, engineering, energy research, and much more. The center regularly creates controlled experiments, computer simulations, and field monitoring to bring the latest energy technologies to the forefront.
[Related: Energy Independence Through Solar Power]
Gulf Coast Energy Network (GCEN)
GCEN is an established nonprofit coalition consisting of large businesses and leaders in the governmental and environmental sectors. Their mission is to encourage investments in renewable energy solutions while educating on the economic benefits of sustainable energy, water, transportation, and architectural design.
GCEN works with many industry partners between Texas and Florida to expand clean energy markets in those areas, while also creating a cleaner, more ethical environment for the surrounding communities.
Southern Alliance for Clean Energy (SACE)
SACE is an organization based in the Southeast doing environmental work in Florida as well as North and South Carolina, Georgia, and Tennessee for the past 30 years. SACE believes in promoting clean energy use and helping the community make equitable choices that reflect care for the environment.
They approach utility companies and decision-makers on sustainable energy topics such as making the switch to solar and wind power and reducing energy consumption. SACE also engages with local communities for educational purposes on how to lead a greener life.
[Related: Eco-Friendly Stores in Tampa We Love]
Contact Freedom Solar for Solar-Powered Renewable Energy
For more information about Freedom Solar or our SunPower solar panels, contact us today by calling +1 (877) 423-4587 or completing our online inquiry form.
Featured image credit: Photo by Juan Pablo Mascanfroni on Unsplash