Texas Solar Incentives and Rebates
The sun shines bright on the Lone Star State! With some of the highest solar energy potential in the U.S.A., Texas is poised to become a nationwide leader in solar energy, with 15MW of installed capacity, second only to California. Texas is also the fastest-growing solar state in the nation with more than 40 GW of capacity expected to be installed over the next 5 years.
There are many benefits to using solar energy to power your business or home. Harnessing the abundant Texas sunshine to produce your own green energy just makes sense! The cost of putting solar panels on your home or business will vary based on your energy costs, the utility's net metering policies, rebates and other financial incentives.
Don't be intimidated by the potential initial costs of going solar. Texas has solar rebates and incentives you can take advantage of to help you start using clean, renewable energy. Stick with us and we'll explore the Texas solar programs available at the federal, state, and local levels.
Federal, State, and Local Incentives
There are many Texas solar power incentives at all levels. Let's start with the federal incentive. The Solar Investment Tax Credit (ITC) is a federal tax credit that is a dollar for dollar reduction on income taxes. In 2022, the federal government increased the credit to 30% and extended it until 2032.
The state of Texas does not offer a statewide solar tax credit, but most local utilities do offer incentives to go solar, add battery backup, or to make home improvements related to energy efficiency (check this website for detailed information). The structure and availability of rebates vary across the state, but most utilities offer rebates to homeowners and business owners on a price-per-watt basis that is capped at a maximum amount per project. The funds may be available in perpetuity or released on a periodic (e.g. annual) basis for residential and/or commercial solar installations. The utilities have an application process for each project, which your solar installer will manage for you.
There are other local incentives as well. Some areas, such as Austin, offer a property tax exemption, for solar power customers.
Net Metering Programs
Some utilities offer a solar rebate, and others participate in net metering. Net metering is a billing arrangement between the property owner and the utility company that allows overproduced energy to be sold back to the grid. This money usually is applied as a credit in the next billing cycle. Net metering may only be available to specific customers, so we recommend calling your provider to ask if they participate.
In competitive (deregulated) electricity markets across Texas, solar rebates and net metering (or solar buyback programs) may be available through your Retail Electric Provider (REP). For example, solar buyback programs are available from TXU, Reliant, and Green Mountain. There are hundreds of REPs operating in Texas, so check with your preferred company to ask about their solar program.
List of Local Solar Incentives
Texas solar rebates and incentives, as well as policies for the utility companies and cooperatives below, are subject to change at any time. We strive to update this page regularly with the latest information and recommend that you contact your utility directly to confirm their current program.
AEP serves a multitude of cities in Texas including Corpus Christi, Abilene, McAllen, Harlingen, San Angelo, and others. AEP's rebate program in 2022 is unchanged from 2021. The residential rebate is a fixed tiered structure with a value of $1,500 for systems below 5 kW (with a minimum size of 3kW), $2,250 for systems that are at least 5 kW but less than 7.5 kW, and $3,000 for systems that are 7.5 kW or larger. The commercial rebate is unchanged from 2020 at $0.50 per watt up to 25 kW and $0.25 per watt for any capacity exceeding 25 kW up to 200 kW. The commercial rebate cannot exceed $56,250 (200 kWdc).
AEP operates in a competitive electricity market, so net metering would be handled by your retail electric provider (REP), if available. More incentives can be found on AEP's website.
The Austin solar rebate helps homeowners in the Austin area who want to make the switch to solar. Austin Energy is currently offering a flat $2,500 post-installation rebate for those that go solar, as well as net metering. Residential customers receive a Value of Solar credit on their monthly bill for every kilowatt-hour (kWh) of electricity generated by their solar PV system, at the current rate of 9.7 cents per kWh (effective January 1, 2018). Commercial net metering is available for systems under 20 kW-AC.Austin Energy also offers a community solar option for residential customers and a "Green Choice Plan", which are both great options for those that do not own their home but want to use clean electricity. Read more info about the City of Austin solar rebate.
This co-op does not offer specific solar rebates but does offer several rebates for energy efficiency upgrades and homes. Go to B-Green Rebates website to learn more.
Brazos serves multiple cities including Waco and Lubbock. They do not offer solar rebates but you can find more information on Brazos Electric Power's website.
BTU serves the city of Bryan. This utility does not offer rebates for solar customers but it does offer other rebates for energy efficiency.
CenterPoint serves the Houston area. They do not offer a solar rebate. However, they do rebates to home builders.
Coleman County Electric Co-op does not offer a solar rebate but does offer a solar buyback for systems up to 10 kW in size. For systems above 10 kW, CCEC offers a bill credit at the retail rate for solar energy generation.
This co-op serves the Comanche area. They do not offer solar rebates or solar incentives. They do have specific information on how to connect solar systems on their website.
You can learn more about their solutions, energy savings and more on CoServ's website.
CPS serves the San Antonio area. There is an up-front solar rebate available for commercial projects. The commercial solar rebate remains at $0.60/watt up to $80,000. Funds for the rebate are limited and available on a first-come, first-serve basis. Learn more about CPS Energy's rebate requirements on their website.
Denton Municipal Electric
Denton offers free energy audits and energy efficiency rebates as well as a solar incentive. The solar rebate varies between $0.40 and $0.80 per watt depending on the system size, up to $30,000 and not to exceed 50% of the total installation cost, If the solar project includes battery storage, the rebate increases to between $0.60 and $1.20 per watt. The funds are limited, and the rebate is renewed each October.
El Paso Electric has energy efficiency programs, but no longer offer rebates on solar projects. Go to El Paso Electric website for programs or rebates updates.
Engie is a commercial retailer based in Houston. No solar rebates are offered currently, but they do offer renewable energy certificates.
Entrust Energy
Entrust is a nationwide electric provider based in Houston. No solar rebates are provided currently.
Farmers Electric Cooperative, which serves almost 50,000 members across 12 counties in North Texas, offers a $500 rebate for renewable energy distributed generation systems up to 50 kW in size. The co-op also offers rebates for home energy efficiency improvements ranging from insulation to geothermal heat pumps. Learn more about the rebate requirements from Farmers Electric on their website.
This co-op services multiple North Texas counties. There are no solar rebates or incentives offered at this time, but check back Fort Belknap's website for updated information.
GP&L offers bill credits for those who install solar. The solar rebate of $0.75 per watt, up to $5,000 per system, is renewed every October and available until that year's funds runs out. Check back Garland Power's website for updated information.
This utility, serving rural customers in West Texas and the Panhandle, does not offer rebates for solar panels or other energy efficiency incentives. Check this page to read more about Golged Spread electric services and updates.
Greenville does not offer solar rebates, but Greenville Electric participates in net metering. Go to their website for more info.
Guadalupe Valley Electric Cooperative (GVEC)
GVEC offers a post-installation solar rebate of $0.75 per watt up to $3,000. GVEC also offers home energy efficiency rebates. Payment is delivered to the homeowner after the system passes inspection. This program will be ending on April 1, 2019. To be eligible for the rebate, your system must be installed by March 31st.
Hamilton County does not offer solar rebates but does offer an option to use solar power through distributed generation.
This co-op does offer multiple energy efficiency rebates, including a solar rebate of $0.10 per watt on the solar installation. This rebate maxes out at $500 per member. Go to Heart of Texas's website for more information.
J-A-C operates in the northern region of the state. There are no solar rebates offered however. For more information on J-A-C membership and service policies go to their website.
LCRA is a utility cooperative that operates in the Austin area. There are currently no solar rebates but they do provide rebates, and are committed to using renewable energy.
Luminant, based in Dallas, does not offer solar rebates but does have information on their environmental practices.
Mid-South, a cooperative based in Navasota, offers a solar rebate on 20% of total construction costs up to $2,000, as well as home improvement and energy efficiency rebates. More info can be found on their website.
Navarro's rebate programs have expired, and funds are no longer available. They do still offer a Residential Energy Audit. The co-op does offer a dollar-for-dollar solar buyback, but those credits do not roll over from month to month.
Navasota does not offer solar rebates but does offer net metering. More information on Navasota Valley Electric distributed generation policies can be found here.
New Braunfels Utility (NBU)
New Braunfels Utility offers energy efficiency, water conservation, and solar rebates. NBU pays the solar rebate of up to $3,000 as a bill credit after system inspection.
You can learn more about Oncor Electric's energy efficiency programs and providers going to therir website.
PEC operates in the Hill Country. They do not offer solar rebates, but do participate in net metering. Find all the information by going to their website.
This co-op operates in the Lubbock area. There are no solar rebates offered with this coop but they have a helpful page with lots of information regarding solar power.
Taylor Electric does not currently offer a solar rebate but does have rebates for energy efficiency improvements which you can learn more about it on their website. The co-op offers a dollar-for-dollar solar buyback, but those credits do not roll over from month to month.
TNMP operates in several areas of Texas. They do offer several energy efficiency rebates, but none specific to solar power. Check their website for more details.
This co-op in the Dallas Fort Worth area has a water heater rebate program but not a solar power rebate. Tri-County offers a dollar-for-dollar solar buyback, but those credits do not roll over from month to month.
United offers net metering with rollover as well as several rebate programs for energy efficiency efforts, and has a community solar program.
Wise operates in the north central region of Texas. There are no solar rebates offered currently, but multiple rebates are offered for energy efficiency.
* Tax credits subject to change. Consult your tax advisor regarding the solar tax credit and how it applies to your specific circumstances. Please visit the dsireusa.org website for detailed solar policy information. We do not provide legal or tax advice.
CONTACT FREEDOM SOLAR TO START SAVING WITH SOLAR POWER
Are you planning on going solar with a commercial or home solar installation? Take advantage of the Lone Star state's solar rebates and incentives today. With Freedom Solar, you'll gain energy independence in no time.
Looking to maintain, repair or upgrade your solar system? Our solar repair and maintenance service department can help you obtain maximum energy production and efficiency.
Call us at +1 (800) 504-2337 or complete our inquiry form to request a quote and begin your free consultation.
* Tax credits are subject to change. Consult your tax advisor regarding how incentives and rebates apply to your specific circumstances. Visit the DSIRE'S website for detailed solar policy information. We do not provide legal or tax advice.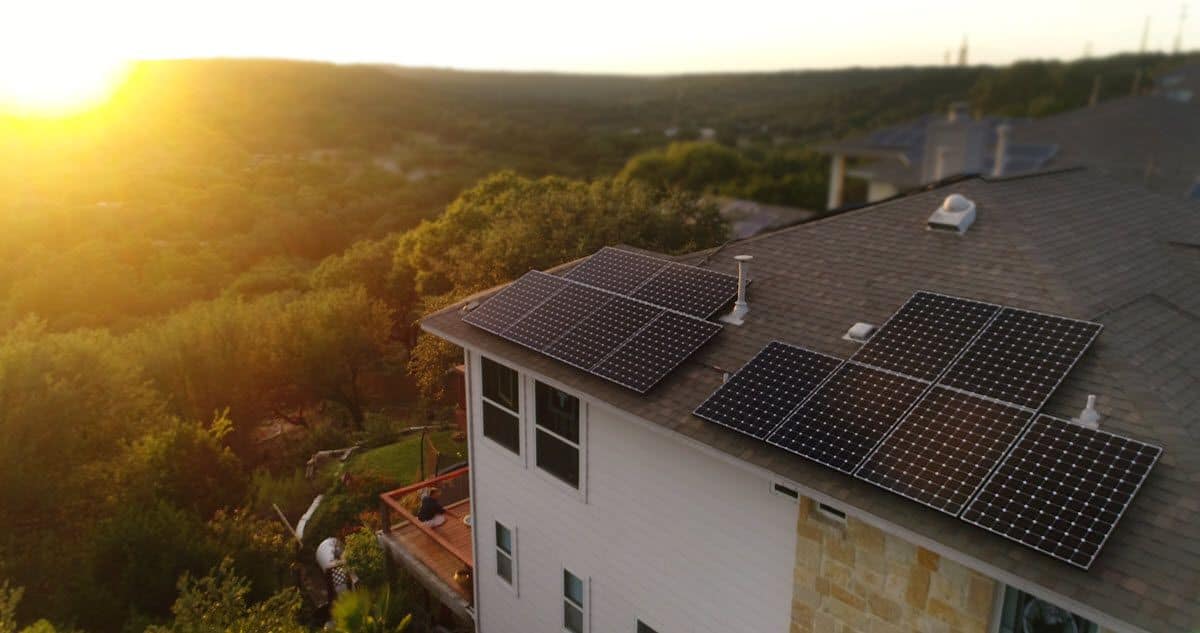 Willie Nelson for Freedom Solar
WANT TO GET CUSTOMIZED INCENTIVE DATA?
BEGIN A FREE CONSULTATION.
To learn more about the incentives and policies that are available to make solar panels a more attractive financial investment for your home or business, contact us for a free consultation.
We respect your privacy. Your info will only be used to contact you and to qualify your roof for solar.
By clicking "Contact Me" you authorize Freedom Solar to call you and send you pre-recorded messages and text messages at the number you entered above, using an autodialer, with offers about their products or services, even if your phone number is a mobile phone or on any national or state "Do Not Call" list. Message and data rates may apply. Your consent here is not based on a condition of purchase.