Residential Solar Panel Installation Services for Your Home
Hassle-Free Residential Solar Energy Services
The time is now to stop renting electricity from the utility. Put solar panels on your house and make your own clean power to get short-term and long-term financial benefits while helping to protect the environment. Solar power is the key to a clean energy future.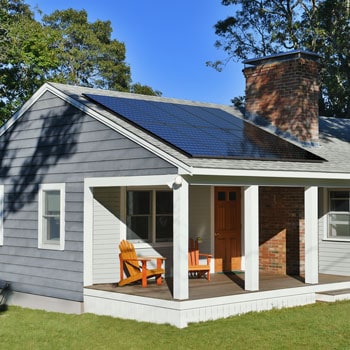 Solar Panel Installation for Residential Homes
We're the solar contractors of choice in Texas, Colorado, and Florida.
We can install rooftop solar panels on shingle, metal, tile, and flat roofs
We offer pre-construction consultation and coordinate with your builder/contractor
We also offer ground-mounted solar energy systems and solar carports
We use premium SunPower solar technology with every solar panel installation
Our installation services include the Complete Freedom warranty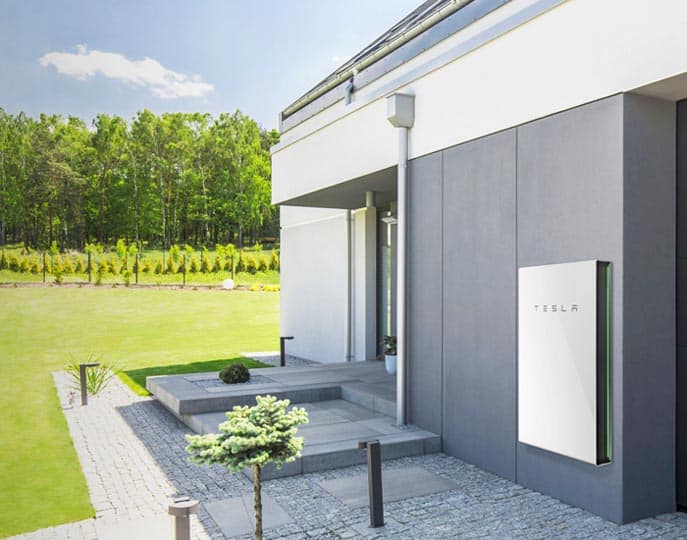 Home Battery Backup Systems That We Offer
Solar battery backup power systems including Tesla Powerwall
Home generators
Off-grid solar power systems
Our Service Department is Here For You
Get lifetime service and monitoring of the residential solar panel systems we install
Utilize our services for existing systems installed by other solar companies
We offer de-installation and re-installation for roof repairs and remodels
Get a consultation with your realtor when you sell your home
At Freedom Solar, we offer comprehensive services to ensure your solar system functions optimally. Our team can handle solar repair, maintenance, and upgrades to maximize energy production and improve overall efficiency.
Is Solar Right for Your Home?
Testimonials from Real Homeowners
Super happy with our solar panels and the team that helped us make it happen! Everyone at Freedom Solar has been amazing. They are true professionals who enjoy the work that they do. By far one of the best purchases we've made.

Elena C.
Very friendly and professional team of installers and customer support personnel. Our system was installed on time and at the price that was quoted. I am very happy I chose Freedom Solar.

Randy Y.
Why Should You Have Solar Panels Installed at Your Home?
Installing solar panels is an upfront cost, but a smart investment that saves homeowners thousands on household electricity costs while increasing your home price. Solar helps reduce your carbon footprint and improve local air quality. With our variety of financing options, putting residential solar panels on your home can be less than your electric bill, including options like our $0 down and interest rates as low as 0.99%.
Learn more about home solar installation costs and how you can save money by making your own solar power.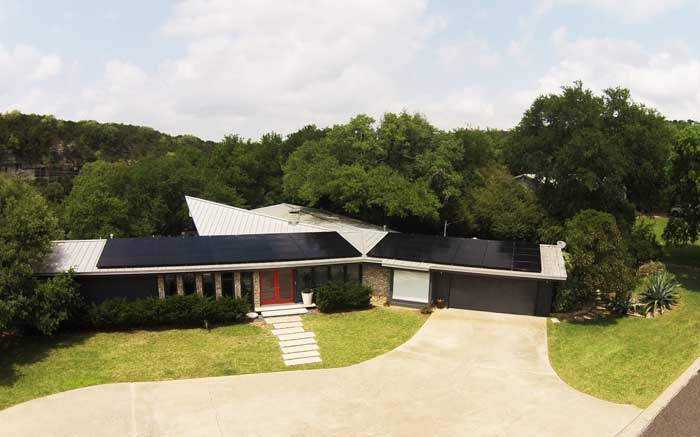 What Should You Consider Before Installing Home Solar Panels?
More than ever before, Americans are discovering the benefits of residential solar panels. Fewer than 2% of homes across the United States have solar panels today, but solar capacity is projected to grow significantly thanks to an abundance of sunshine, falling panel prices, and favorable policies.
Here are several factors that you should know to determine whether your home is a good fit for a solar panel installation:
Shade is one of the most common reasons people cannot install solar panels. Trees or other impediments to full sunlight throughout the entire day can negatively impact solar panel efficiency.
For rooftop systems, your roof must be in good condition. It is ideal but not necessarily required for your home to have south or west exposure. Solar can be mounted on all roof materials.
Depending on the residential property, ground-mounted solar panel systems and solar carports may be good alternatives if rooftop solar is not feasible.
The economics of solar generally make sense only if you are planning to stay in your home for at least 2 years. If you are planning to move soon, consider waiting to install solar on your new home!
If you are building a home, it's less expensive to incorporate solar into your plans from the beginning. We will work with your developer to ensure the process is efficient and seamless for you.
Many life changes can contribute to an increase in household electricity usage that may prompt you to consider home solar panels. These include moving into a larger home, adding to your family with children or older parents moving in, purchasing an electric vehicle, or installing a pool.
If your electricity bills have recently gone up, now is the perfect time to see how solar energy can lower your energy bills.
Why Choose Freedom Solar for Your Solar Panel Installation Needs?
Our Promise to You
Our founder began his solar career installing projects in Colorado in 2004. He returned to Texas, and began installing residential solar from house to house in 2007. Thousands of homeowners later, we became the #1 residential solar installer in Texas (GreenTechMedia, 2017-2019) and have grown into the largest SunPower dealer nationwide.
As the only SunPower master dealer in Texas, Colorado, and Tampa, Florida, we have a commitment to quality and community. We offer premium quality products, workmanship, and service. Our highly trained, certified, and experienced team specializes in complex projects, including roof types such as clay tile or Spanish tile, standing-seam metal, tin, corrugated metal, and flat roofs.
Home Solar Panels Made Easy
Our Seven Steps to Solar process is a turnkey installation approach that makes it simple to install solar panels for your home. We oversee your entire installation and take care of every detail for you, from HOA approval to permitting to inspections. You can relax knowing how solar panels work and that you have the most efficient and reliable SunPower solar panels available, backed by the industry's best and most comprehensive 25-year performance, product, and service warranty. The Freedom Solar in-house service department is here to help with any of your needs.
Local Experience You Can Trust
Freedom Solar installs, monitors and services home solar systems from our offices in Austin, Dallas-Fort Worth-Arlington, Houston, San Antonio, Colorado Springs, Denver, Tampa, Orlando, Norfolk-Virginia Beach, Raleigh-Durham and Charlotte. We are a certified installer and distributor of the Tesla Powerwall battery and offer a full range of home batteries and home generators. Our expert team will help you take advantage of all federal and local solar tax incentives and rebates.
Where Does Freedom Solar Install Residential Solar Solutions?
We install solar PV systems on rooftops and ground mounts, home batteries, and generators for backup power across Texas, Colorado, Florida, Virginia and North Carolina including:
Austin
Colorado Springs
Dallas-Fort Worth
Denver
Fort Collins
Houston
Pueblo
San Antonio
Tampa
Orlando
Norfolk-Virginia Beach
Raleigh-Durham
Charlotte
Residential Solar Panel Installation Services for Your Home FAQs
Want to know more?
Begin a FREE Consultation.
Send us your info.
We'll contact you to schedule an appointment.
An energy consultant will meet with you at your home, place of business or virtually.
You will get a custom proposal with system size, design, costs, financing, and savings.
We respect your privacy. Your info will only be used to contact you and to qualify your roof for solar.
By clicking "Contact Me" you authorize Freedom Solar to call you and send you pre-recorded messages and text messages at the number you entered above, using an autodialer, with offers about their products or services, even if your phone number is a mobile phone or on any national or state "Do Not Call" list. Message and data rates may apply. Your consent here is not based on a condition of purchase.