Solar Panels 101
THE BENEFITS OF SOLAR POWER
The sun shines bright on our states. With the increasing demand, solar power is the fastest-growing American and global electricity source. These days, it is easier and more affordable than ever to use solar panels with photovoltaic (PV) cells to power your home and even electric cars.
There are more benefits of this clean, renewable energy source than we can count on one hand.
Installing solar panels:
Improves Local Air Quality
Makes the electricity grid more resilient
Saves you money on your electricity bill
Offers a hedge on rising energy costs
A path to energy independence
Improves the resale value of your home
ARE SOLAR PANELS EASY TO INSTALL?
Installing a solar power system is a major construction project, so you want to work with a solar company you can trust to make it easy and painless for you. Freedom Solar has a proven 7 step process that makes it simple and painless for homeowners and businesses to go solar, from our first conversation with you until the day we flip the switch and throughout the lifetime of your system.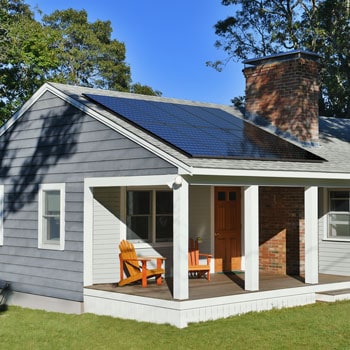 ARE SOLAR PANELS EASY TO MAINTAIN?
Solar panels are a surprisingly low-maintenance home addition, with very little required of you except maybe an occasional cleaning. In addition to the performance guarantee, parts and labor will be covered by a combination of the manufacturer's warranty and your homeowners' insurance. Be sure to ask your installer for the warranty details for each component of your system (panels, inverter, railing, monitoring hardware and software), if shipping is included, and how to file claims. Fortunately, SunPower® offers the most comprehensive warranty in the industry.

Freedom Solar also has it's own solar repair and maintenance service department if needed. Our experienced team can maintain, repair and upgrade any system for maximum energy production and efficiency
ANSWERING YOUR SOLAR QUESTIONS
"Is my home fit for solar power? How much do solar panels cost? Will my HOA approve? How long does installation take? How can I choose a solar company? How do I read my meter?"
We provide answers to your most pressing solar energy questions. We even have video tutorials explaining inverter and monitoring technology, showing you how to read your meter, and giving you system troubleshooting tips.
ALL YOU WANT TO KNOW ABOUT SOLAR POWER
Freedom Solar wants to inform, educate, and engage Americans about solar energy. On our blog, you can learn more about solar panels 101 and the uses and benefits of solar energy, the types and efficiency of various solar panels, off-grid solar and home power backup, how solar power systems work, and how solar panels compare to the Tesla solar roof. We also keep you up to date on environmental events around Texas, solar industry news, and unique projects we've completed.
Energy and Sustainability in Texas
We are proud to sponsor the Texas Energy Lab radio show and podcast, which features conversations with business and community leaders about sustainability and innovation in the Lone Star State. Guests have included local organic gardening legend John Dromgoole of The Natural Gardener, the founder of the Texas Solar Power Association industry advocacy group Charlie Hemmeline, Marc Richmond of Texas Green Realty who specializes in selling homes with solar, and the businessman and energy expert Paul Hobby.