Virginia Solar Incentives and Rebates
Virginia has a little over 18,000 solar installations scattered throughout the state, ranking #10 in the U.S. for solar power. The state is well on its way to energy independence, making strides toward clean, renewable energy practices.
Great federal incentives are available for those looking to go solar regardless of the state you're in, such as the solar investment tax credit. But there are also state-level incentives and rebates for photovoltaic (PV) systems that might give you the final push you need to go solar in Virginia.
Virginia Solar Incentives
VirginiaSAVES Green Community Loan Program
The VirginiaSAVES Green Community Loan Program offers low-cost financing for nonprofits, private commercial and industrial entities, and local governments to fund energy efficiency and renewable energy projects throughout the state.
The funding comes from third-party sources. Applicants must submit a summary of their project that includes exactly which parts need funding, any vendors involved, and an energy assessment. The project has to constitute "qualified conservation purposes" within the Qualified Energy Conservation Bonds (QECB) in addition to meeting other guidelines.
Energy Project and Equipment Financing
Energy Project and Equipment Financing is a loan program funded by the Virginia Resources Authority (VRA). The VRA provides financial assistance for various energy projects, including renewable energy and energy conservation. Their two financing options for local governments include the Virginia Pooled Financing Program and the Revolving Loan Funds. Interested applicants can complete the VRA's online contact form.
Small Business & Non-Profit Loan Program
The Small Business & Non-Profit Loan Program is an official mandate as of April 2014. House Bill 864 mandates that the Virginia Small Business Financing Authority provide financing for any wind and solar project pursued by a small business or nonprofit organization.
Green Building Incentive Program
The Green Building Incentive Program is an incentive for Arlington County that allows up to .50 FAR for office and residential buildings that acquire LEED Silver or higher while using LEED Version 4. Commercial buildings (offices) that earn bonus density have to also earn an ENERGY STAR building certification within four years of occupancy. Buildings that achieve one of eight priority credits in Arlington get an additional .025 FAR.
Projects can earn bonus density above .55 FAR if they achieve the following through the International Living Futures Institute:
LEED Gold Certification
Two Arlington priority credits
Net Zero Energy Building Certification
Affordable housing projects that receive tax credits from the Virginia Housing Development Authority (VHDA) can earn bonus density at the Gold or Platinum level using the Earthcraft green building rating system.
Renewable Energy Machinery and Tools Property Tax Exemption
The Renewable Energy Machinery and Tools Property Tax Exemption is a local option for governing bodies on a county, city, or town level to impose different property taxes on renewable energy machinery and tools. Standard-use machinery and tools don't qualify for this exemption. They have to be used for generating power from sunlight, biomass, wave motion, and other clean sources to qualify for the exemption.
Commercial Solar Property Tax Exemption
The Commercial Solar Property Tax Exemption for solar facilities is 100% if they meet the following assessments:
Projects that equal 20 MW at most and serve a public higher education institution or a private college.
Projects that equal 5 MW at most
An 80% property tax exemption is available for assessed equipment value and the facilities they're used in for other projects between 5 MW and 150 MW. However, if the construction for a project greater than 20 MW began after January 1, 2024, then the tax exemption will not apply.
Also of note, the exemption doesn't include the land that the equipment or facility is located on.
Residential Property Tax Exemption for Solar
The Residential Property Tax Exemption for Solar is a local option that allows any county, city, or town to completely or partially exempt their solar energy equipment (and recycling equipment) from property taxes.
A solar installation and solar equipment first needs an inspection and certification from the Department of Environmental Quality or a local building department.
Cities in Virginia that offer a tax exemption for solar equipment and facilities include:
Alexandria
Charlottesville
Fredericksburg
Hampton
Harrisonburg
Lexington
Lynchburg
Petersburg
Roanoke
Suffolk
Winchester
Counties in Virginia that offer a tax exemption for solar energy equipment and facilities include:
Albemarle
Augusta
Botetourt
Chesterfield
Dinwiddie
Fairfax
Frederick
Giles
Hanover
Isle of Wight
King George
Loudoun
Prince William
Pulaski
Scott
Spotsylvania
Warren
Wise
Net Metering
Virginia ensures net metering benefits for solar PV systems on residential, nonresidential, and agricultural properties. But there are some power limitations depending on your sector:
Residential: 20 kW
Nonresidential: 1,000 kW
Agricultural: 500 kW for aggregated capacity, and the systems should not exceed a customer's annual energy load
However, Danville has the only city-based net metering program in the state.
The net metering program in Danville applies to both residential and commercial properties. Danville Utilities requires the following power generation:
Residential: 10 kW
Nonresidential: 500 kW
1% of the utility company's most recent highest energy load for all interconnected renewable energy generators
A customer will not receive compensation for excess generation unless a power purchase agreement is solidified with the utility company.
The customer owns the RECs. The utility is not obligated to purchase net metering RECs.
Interconnection Standards
Interconnection pertains to how your renewable energy system connects to the grid and transfers power to it. Virginia has two interconnection standards — one for net metered systems and the other for those that are not net metered.
The maximum approved energy interconnection for net metered systems is:
Residential: 20 kilowatts (kW)
Nonresidential: 1,000 kW
Agricultural: 500 kW (with aggregated capacity)
The maximum approved energy interconnection for systems that aren't net metered is20 megawatts (MW). Keep in mind that systems can't exceed a customer's annual energy consumption load.
Customers who own systems that meet the major national safety and equipment standards aren't required to install any additional safety equipment on their property. However, a manual and an external disconnect switch is sometimes required under national safety regulations and is certified by a licensed electrician.
Customers must also notify their electric distributor and energy service provider and receive approval prior to installing their solar panel system. Your system is automatically approved if an electric provider doesn't respond to your request within 30 days (for residential) or 60 days (for nonresidential).
You might have to pay up to $50 for an inverter inspection if your system produces more than 10 kW. Additionally, you'll need at least $100,000 in liability insurance if your system is less than 10 kW, or $300,000 if it's more than 10 kW.
Virginia Solar Rebates
Fairfax County – Conservation Assistance Programs (CAP)
CAP in Fairfax County is designated for nonprofits that need to meet particular eligibility requirements to qualify for the assistance. There are two CAPs in Virginia, but only one applies to solar panels.
Conservation Assistance Program for Civic/Homeowners Associations and Places of Worship (CAP)
CAP allows an energy audit for 50% of a project's cost but only up to $750, and an energy efficiency rebate up to $5,000. Here are eligible projects that qualify for the audit and rebate:
Solar Panels
LED Light Bulb Replacements
Energy Audits
Appliance Upgrades
Air/building Sealing & Insulation
Dominion Virginia Energy – Electric Vehicle (EV) Charging Station Rebate
The Electric Vehicle Charging Station Rebate is meant to support the adoption of EVs throughout the state of Virginia. However, the available rebates are dependent on the number of chargers per station. Solar panels are able to connect to and power EV charging stations with generated electricity from solar energy. Solar panels typically lay atop the charging station.
Here are the relevant rebates available:
Multifamily: $4,000 for a dual port level 2 smart charging station, or $11,000 for make-ready
Workplace: $2,700 for a dual port level 2 smart charging station, or $11,000 for make-ready
Fast Charging: $35,000 for a dual port fast charging station, or $73,000 for make-ready
Transit: $53,000 for a dual port fast charging station, or $73,000 for make-ready
Rideshare: Dominion Energy will support rideshare electrification by installing four fast charging stations in public
[Related: Home EV Charging vs. Public EV Charging]
Contact Freedom Solar to Begin Saving With Solar Power
Contact solar power installers Freedom Solar today if you'd like to start using renewable energy while also taking advantage of solar rebates and incentives in Virginia. Call +1 (800) 504-2337 or complete our online inquiry form to begin your free consultation with one of our solar specialists.
Looking to maintain, repair or upgrade your solar system? Our solar repair and maintenance service department can help you obtain maximum energy production and efficiency.
* Tax credits are subject to change. Consult your tax advisor regarding how incentives and rebates apply to your specific circumstances. Visit the DSIRE website for detailed solar policy information. We do not provide legal or tax advice.
Featured image via Unsplash
Display image via Unsplash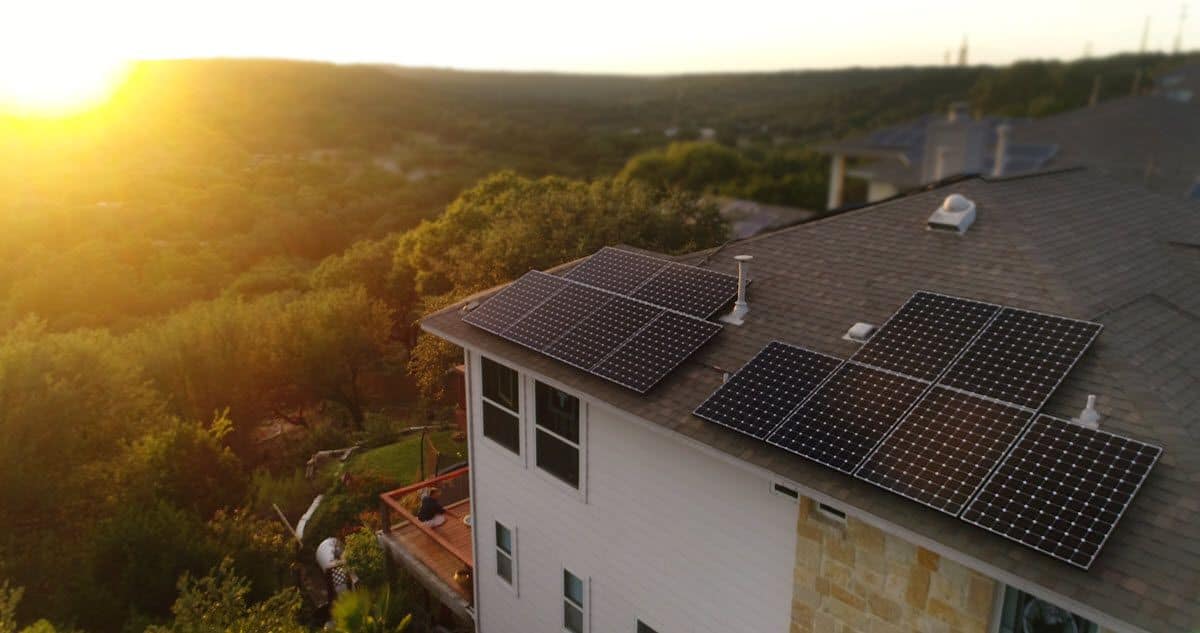 Willie Nelson for Freedom Solar
WANT TO GET CUSTOMIZED INCENTIVE DATA?
BEGIN A FREE CONSULTATION.
To learn more about the incentives and policies that are available to make solar panels a more attractive financial investment for your home or business, contact us for a free consultation.
We respect your privacy. Your info will only be used to contact you and to qualify your roof for solar.
By clicking "Contact Me" you authorize Freedom Solar to call you and send you pre-recorded messages and text messages at the number you entered above, using an autodialer, with offers about their products or services, even if your phone number is a mobile phone or on any national or state "Do Not Call" list. Message and data rates may apply. Your consent here is not based on a condition of purchase.