Why SunPower
LEADING SOLAR TECHNOLOGY BACKED BY A SINGLE WARRANTY
SunPower® is an American solar company with a 35-year history of innovation and quality. Their solar technology, value, warranty, and aesthetics are unmatched. We are proud to partner with a company whose commitment to the community and the future matches our own.
AWARD-WINNING SUNPOWER INSTALLER
Freedom Solar Power is honored to have been selected from among 500 dealers nationwide as the "Residential Top Producer of the Year" in 2021 for the third consecutive year. This award reflects continued recognition over the past five years for putting customers first, demonstrating exceptional industry knowledge and leadership, and installing more residential solar than anyone else in the U.S.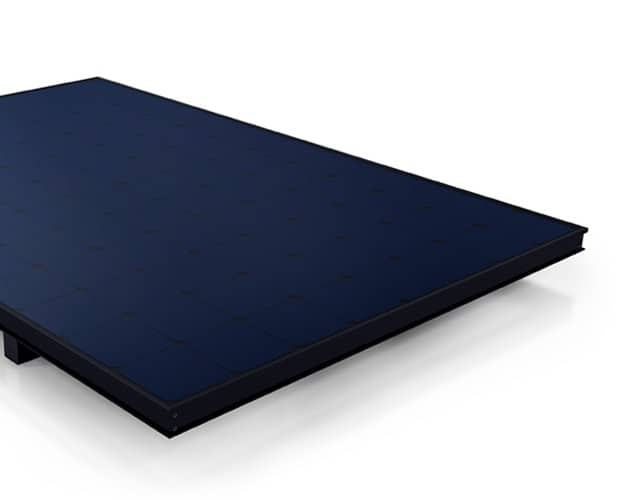 HIGH-EFFICIENCY PANELS, SUPERIOR AESTHETICS
SunPower's integrated solar technology is fundamentally different. And dramatically better. They offer the most advanced panel efficiency that will save you thousands of dollars over the life of your system and will increase your home's selling price if you decide to sell.
SunPower solar panels offer a sleek design through low-profile mounting system for homeowners who want a superior aesthetic. They are also proven to stand up to harsh conditions such as hail, extreme temperatures, and hurricane-force winds better than any other home solar technology.
From the warehouse through installation to your roof, SunPower products are required to meet comprehensive quality and reliability standards. This includes detailed quality review of each system component, meticulous vendor verification, and supplier and installer guidelines and continuing education.
SUNPOWER WARRANTY THROUGH FREEDOM SOLAR COVERS YOUR ENTIRE SYSTEM
When you choose Freedom Solar Power as your installer, you can rest assured that your entire system is backed by SunPower's 25-year warranty, which is the most comprehensive solar warranty for panels, microinverters and racking. We also offer a 10-year warranty for your monitoring system. Freedom Solar will be your one-stop-shop to manage the warranty and any service needs, simplifying the process of solar ownership for you.
With the quality of our products, you may never need to use our warranty. But if you do, we make it simple and quick. The SunPower warranty covers labor, shipping, and parts if anything needs to be replaced. Unlike other companies that may require you to pay for shipping and testing fees or have hidden exceptions, SunPower makes it easy.
Together, Freedom Solar Power and SunPower have a combined 50 years of expertise in the solar industry. Our alignment of values across quality craftsmanship and excellent customer experience means that you receive the best solar experience available on the market today.

Freedom Solar also has it's own solar repair and maintenance service department if needed. Our experienced team can maintain, repair and upgrade any system for maximum energy production and efficiency. We can guarantee that with us you will have a quality service at any time you require it.
REVOLUTIONARY INTEGRATION
The design of the SunPower Equinox® system matches our own company's philosophy that controlling the entire process is the only way to guarantee quality.
Equinox is the only complete residential solar solution designed and built by one company, with seamless integration to ensure that the high-efficiency panels, built-in microinverters, Invisimount® frame, and monitoring software all work together perfectly—delivering more power, reliability, and style than a conventional home solar system.
SunPower is the only manufacturer that guarantees the AC production from the microinverter to your home, which means your whole system will maintain its energy output better. Most manufacturers only guarantee the output from their panels and not from the microinverter, which could result in less power coming to your home.
PEACE OF MIND
SunPower's long history in the solar industry and commitment to sustainability make them a company you can trust for the lifetime of your system and beyond. They have installed millions of panels worldwide. The world's leading organizations choose SunPower, such as Apple, Disney, Ford, IKEA, Target, Toyota, Walmart, and Whole Foods.
HIGHEST-RATED SOLAR COMPANY IN THE U.S.
SunPower leads the pack when it comes to consumer reviews.
A+ Rating from the Better Business Bureau
More than 5,800 consumer 5-star reviews
#1 Solar Company Overall on BestCompany.com
COMMITMENT TO THE ENVIRONMENT
SunPower is also committed to improving their environmental footprint throughout the supply chain, with Cradle to Cradle Certified™ Silver certified solar panels and a recycling program for panels at the end of their lifespan.
Want to know more?
Begin a FREE Consultation.
Send us your info.
We'll contact you to schedule an appointment.
An energy consultant will meet with you at your home, place of business or virtually.
You will get a custom proposal with system size, design, costs, financing, and savings.
We respect your privacy. Your info will only be used to contact you and to qualify your roof for solar.
By clicking "Contact Me" you authorize Freedom Solar to call you and send you pre-recorded messages and text messages at the number you entered above, using an autodialer, with offers about their products or services, even if your phone number is a mobile phone or on any national or state "Do Not Call" list. Message and data rates may apply. Your consent here is not based on a condition of purchase.