Senior Living in 2022 and Beyond: Green Living Is The Place To Be
April 14, 2022
Green living is moving into senior living communities, and it's bringing new residents and cost savings with it. From infrastructure innovations to practice changes, communities are embracing renewable energy and ways to reduce reliance on traditional fossil fuels and the costs that go with them.
Most recently, Westminster, a senior living community in Austin that Pi designed, partnered with solar panel company Freedom Solar to install the largest-ever senior living solar energy array in Texas. "The people at Westminster are forward-thinking in terms of sustainability and reducing their carbon footprint," said Freedom Solar CEO Bret Biggart.
Sustainability Practices for Senior Living Communities
Solar panel installation is just one innovation catching on in senior living. Others include:
Rainwater Harvesting Systems
In a senior living community (or even a building), this generally involves a fully-realized system combining water capture, holding tanks, filtration systems, and pressurized water provided through pumps or a gravity tank.
There are two types of rainwater harvesting systems:
Passive systems don't require a pump or plumbing and are pretty simple – rain falls on the roof or other surface and drains into a container/collection point.
Active systems are far more advanced and involve rainwater catchment systems, filtered storage tanks, pumps, and water purification systems.
Low-flow Water Fixtures
These toilets, faucets, shower-heads, etc., use significantly less water, thereby saving money and energy. Some people assume that low-flow translates into less pressure, but this isn't necessarily true. Many low-flow shower-heads, for example, pack plenty of water power. Specifically, aerating and laminar heads provide a satisfying pressure level while reducing water waste.
High-efficiency Light Fixtures
This is low-hanging fruit if you are looking for a starting place for your building or community. These fixtures are relatively inexpensive and easy to access. They produce the same amount of light as less energy-efficient products, but they use up to 75% less energy, produce far less heat, and last up to 10 times longer.
Recycled Building Materials
Wood, brick, insulation, plastics, glass, building blocks, and wall coverings are among the most popular recycled building materials. Recycled materials are environmentally friendly and cost-efficient. At the same time, materials made from plants and other resources are growing in popularity. It's highly renewable, cheaper than traditional wood and other materials, and just as aesthetically pleasing. More sustainable materials like Timbercrete, a blend of cellulose, cement, sand, and binders form a more energy-efficient version of concrete, are growing in popularity.
LEED and WELL Certification
Leadership in Energy and Environmental Design (LEED) certification is the most widely- used green building rating system. It provides a framework for healthy, energy-efficient, and cost-effective green buildings. Having LEED certification may mean significant tax breaks and grants and the ability to expedite permits for certain projects. There are four levels of certification: certified, silver, gold, and platinum. The WELL Building Standard is a performance-based system for measuring, certifying, and monitoring features of the built environment that affect health and wellbeing through air, water, nourishment, light, fitness, comfort, and mind. The certification is administered by the International WELL Building Institute (IWBI). It is grounded in medical research regarding the connection between people's health and the buildings where they spend their time.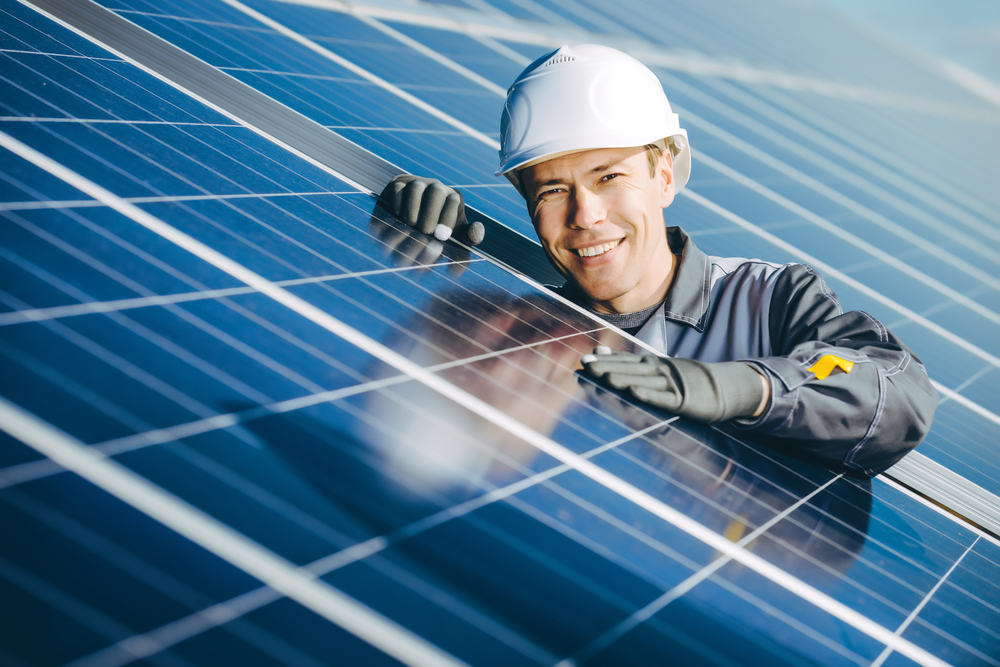 Sustainable Green Living Practices is a Benefit for Residents
Green senior living communities are good for the environment, but green living is also good for residents. Research suggests a direct connection between green communities and clean environments and residents' mental/physical health. In one study, people in green buildings scored 61% higher on cognitive tests than those in communities that lacked green building conditions. Other research suggests that green communities give seniors a greater sense of purpose, personal fulfillment, and better mental well-being.
Savings on energy use vary from building to building, but they can be significant. At the same time, green senior living communities may be eligible for substantial text credits. For instance, the current commercial tax deduction is about $1.80 per square foot for buildings/communities that show a documentable 50% reduction in green energy usage.
Looking to maintain, repair or upgrade your solar system? Our solar repair and maintenance service department can help you obtain maximum energy production and efficiency.